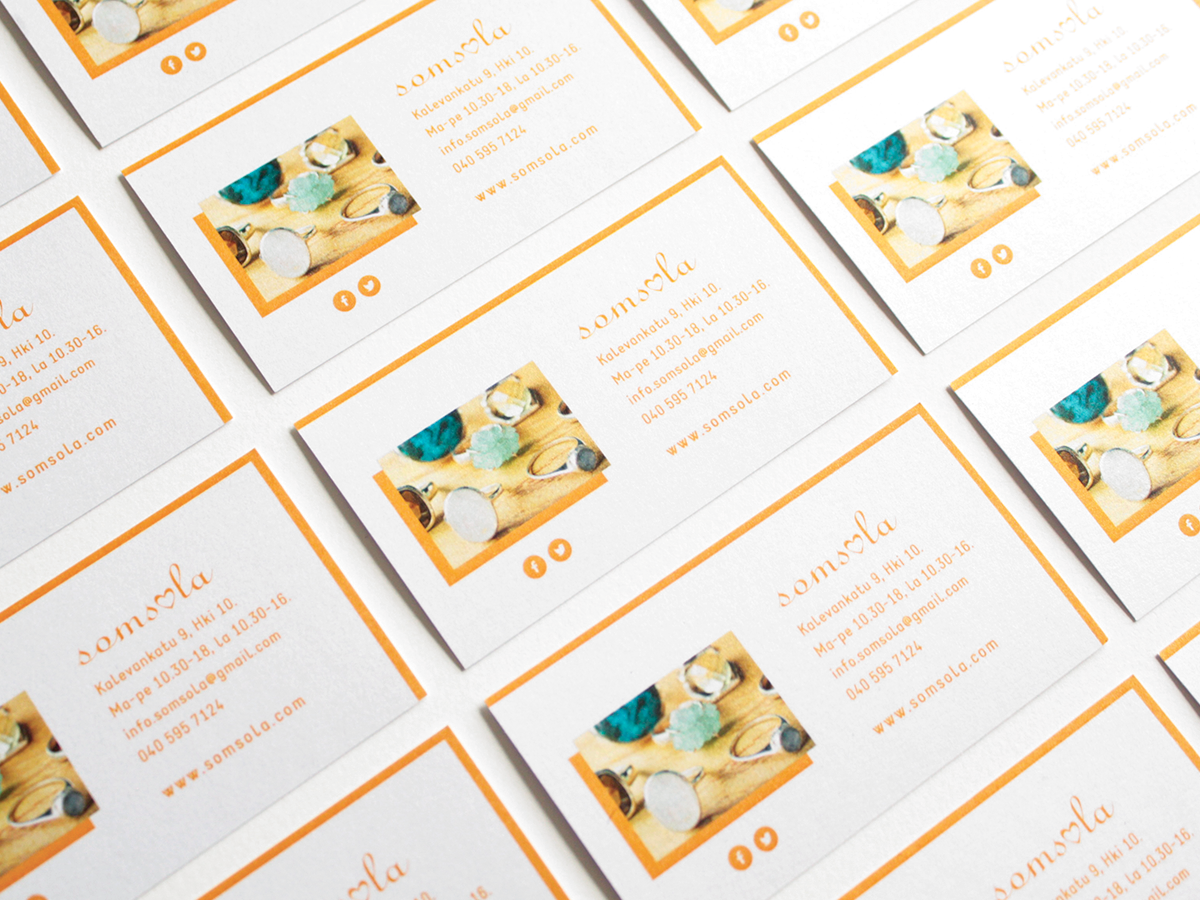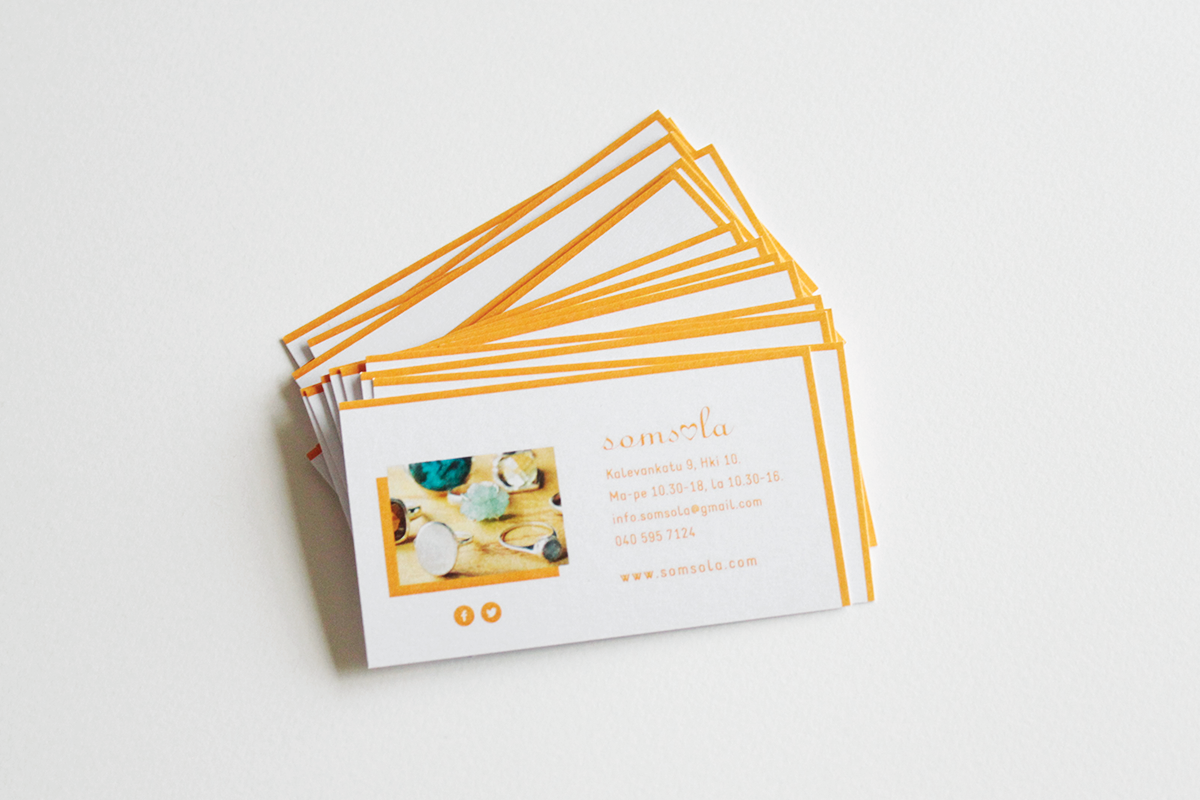 The new Somsola business card uses a more modern design, featuring mineral jewellery. Social media icons were added to encourage people more people to interact with Somsola online. The card uses the orange brand colour and the quirky Static typeface.
Designed in collaboration with Mira Ovaskainen.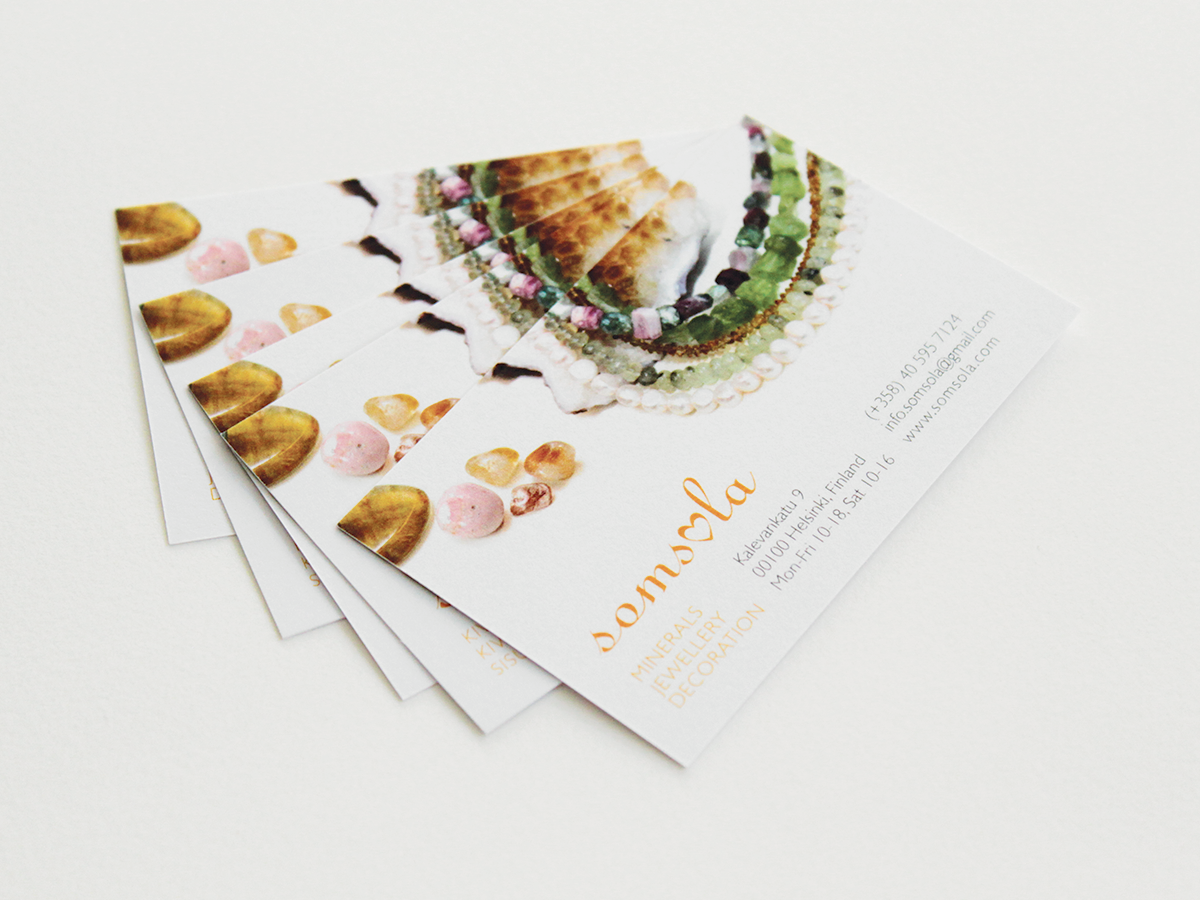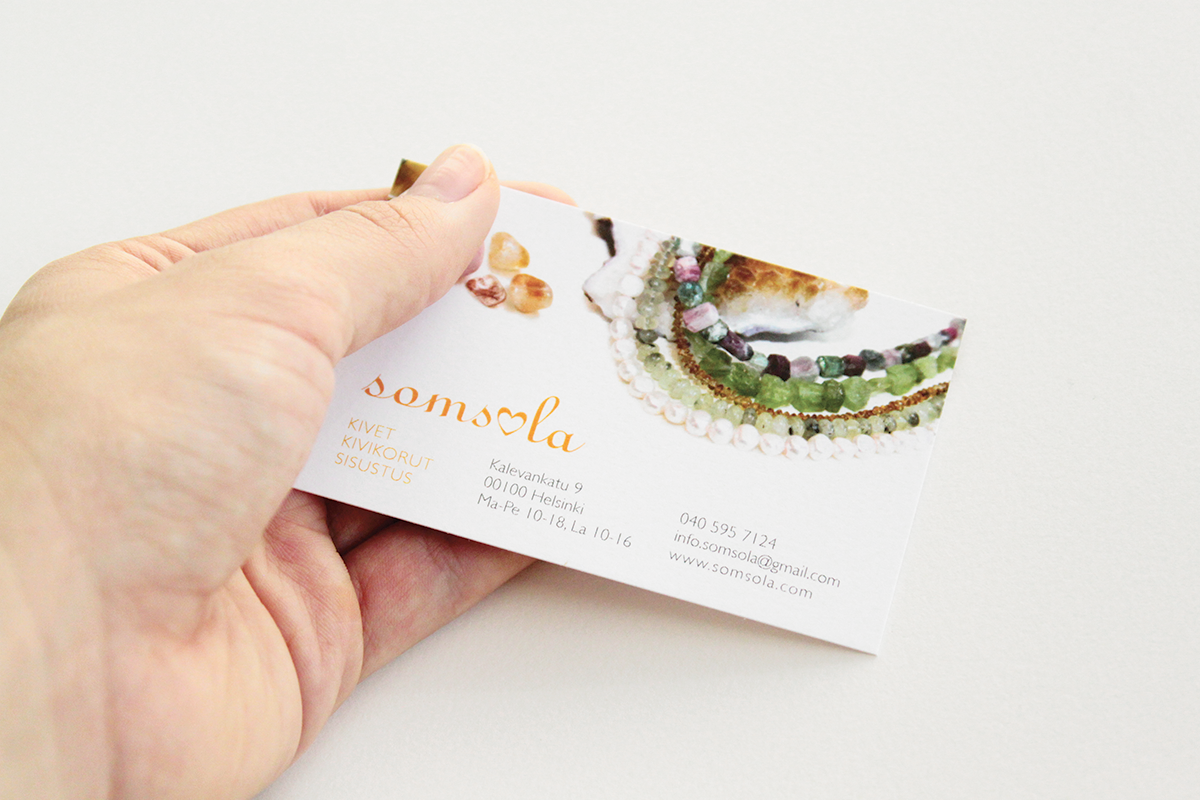 Being in the center of Helsinki the shop gets a good amount of foot traffic from tourists. Somsola wanted a double sided business card to cater to all of its customers, this version is designed with one side in Finnish and one in English.
Graphic design: Stina Ovaskainen
Photography: Stina Ovaskainen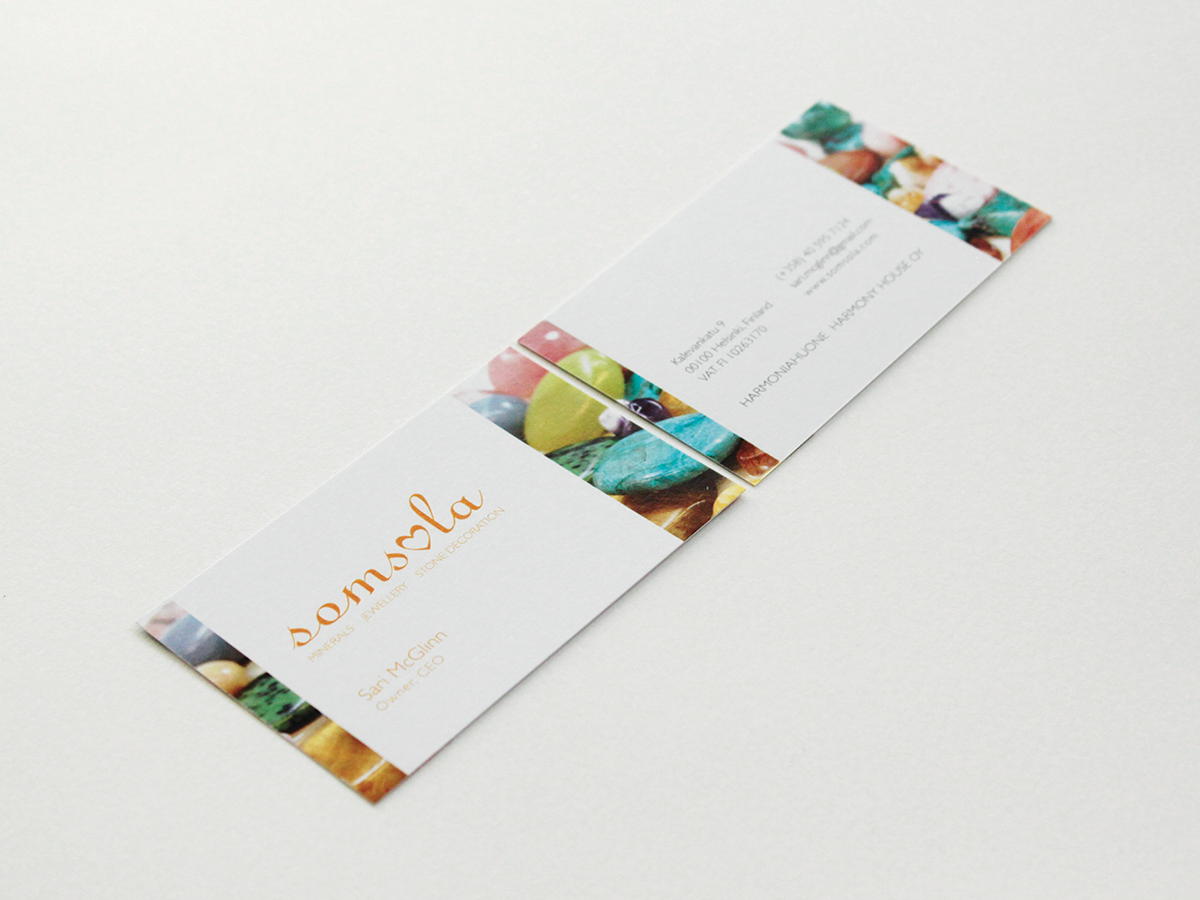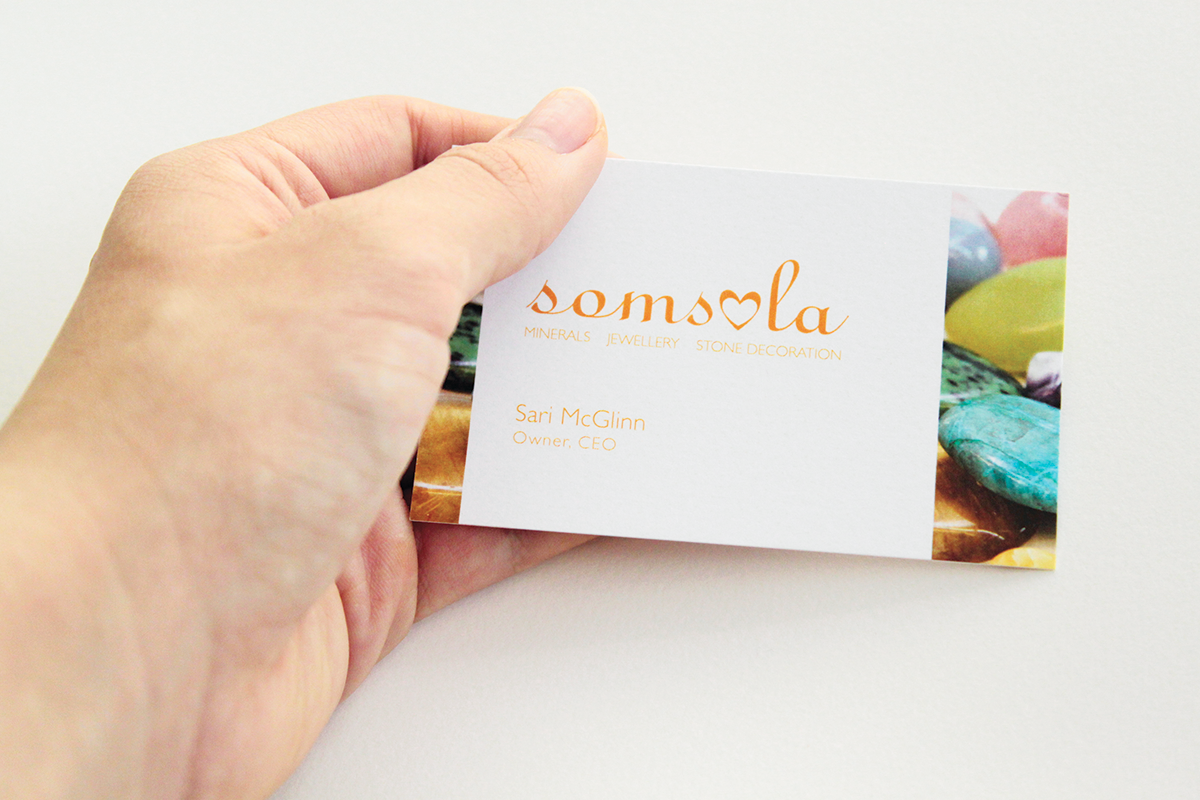 The CEO of Somsola, Sari McGlinn needed a personal business card to hand out to business partners and customers alike. The card features one image that flows through the front and back, creating a continuation.
Graphic design: Stina Ovaskainen

Photography: Stina Ovaskainen